2020 Open Evening
Please join us for our 2020 open evening. For the first time in 14 years this will be live on Zoom owing to the Covid-19 pandemic. It is free and comes with 2 hours enhanced CPD. This year we are presenting interdisciplinary cases where two or more specialists have managed patients together. These will show team management of complex dental cases within our disciplines of orthodontics (Rachel Seed), periodontics (Syed Abad), endodontics (Rob Jacobs) and dentures (Finlay Sutton). To register - please read more........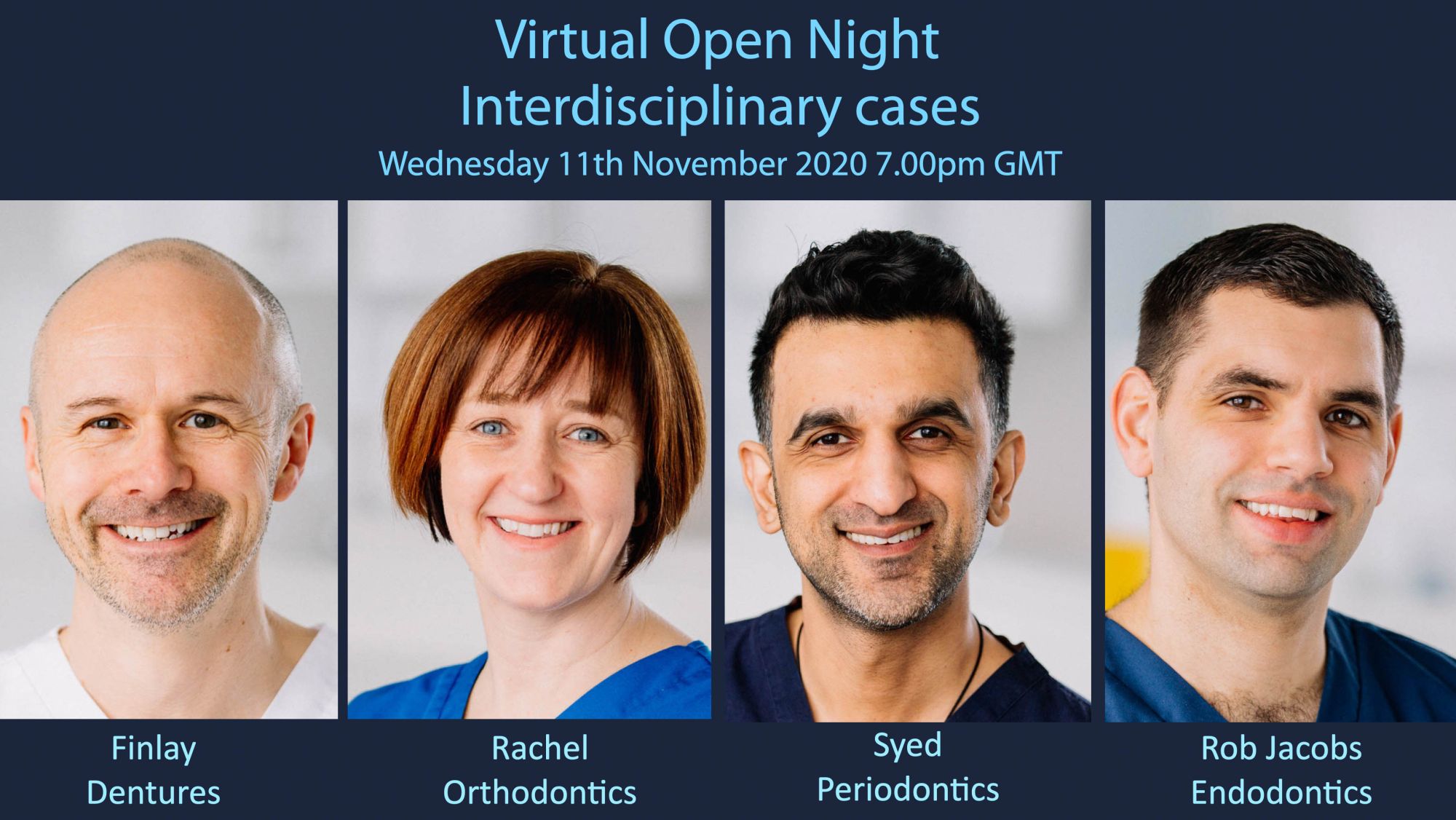 Garstang Dental Referral Practice Annual Open Night - Multidisciplinary Cases - Wednesday 11th November 2020 7.00pm
After registering, you will receive a confirmation email containing information about joining the meeting.
Please join us for our 2020 open evening. For the first time in 14 years this will be live on Zoom owing to the Covid-19 pandemic. It is free and comes with 2 hours enhanced CPD. This year we are presenting interdisciplinary cases where two or more specialists have managed patients together. These will show team management of complex dental cases within our disciplines of orthodontics (Rachel Seed), periodontics (Syed Abad), endodontics (Rob Jacobs) and dentures (Finlay Sutton).

Aims and objectives of the interdisciplinary open evening are to:
Show the clinical treatment and results achieved with patients requiring multidisciplinary care
Provide evidence that you can refer patients to us with total confidence
Give clinical advice, hints and tips, which can be applied straight into practice
Highlight potential pitfalls and problems when treating periodontal, denture, endodontic and orthodontic cases
Help identifying patients who would benefit from specialist referral and management
Meet all of our specialists